The writing of a new olfactory chapter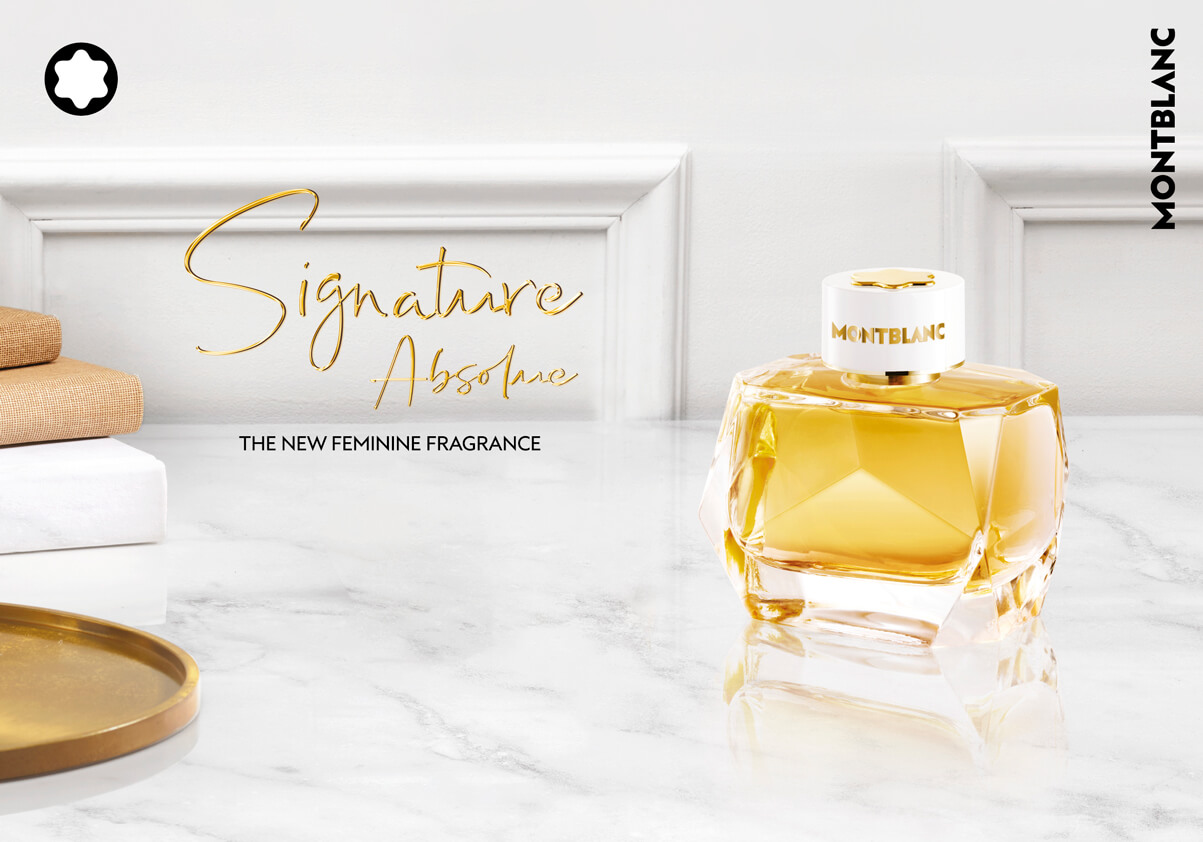 In 2020, Montblanc embarked on an exciting new chapter with the introduction of its new feminine fragrance line Montblanc Signature. Its ambition was to give women a different way to express themselves and their exceptional character.
In 2023, Montblanc Signature continues its story with the launch of Signature Absolue; sparkling, radiant and intense.
"We designed this perfume around a fresh and sparkling duo of mandarin and pear Williams wrapped in the opulent narcotic notes of tuberose and ylang. As a tribute to women's creative soul, we played with the sensual woody character of tonka bean and cedarwood which we contrasted with the creamy facets of golden amber." explain perfumers Meabh McCurtin and Anne Flipo.
For the creation of Montblanc Signature Absolue, tuberose, ylang and tonka beans are ingredients sourced from LMR, a company that works with local producers around the world to source pure, natural and sustainable ingredients with a strict ethos of complete transparency, while supporting environmental management, sustainable development and local communities.
Pen in hand, ink on paper; Montblanc Signature Absolue is the lasting imprint of a woman personality and identity for others to remember her by.