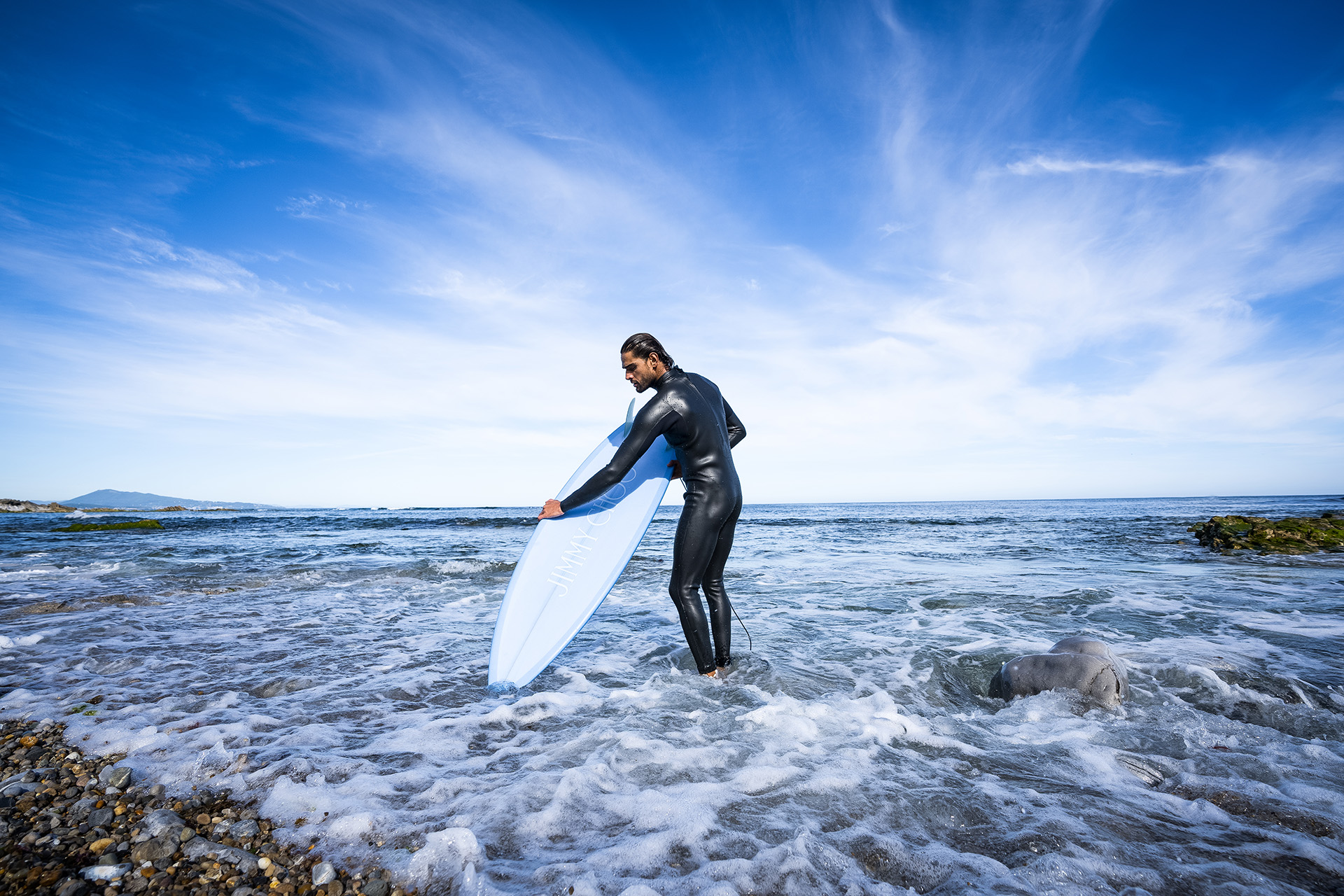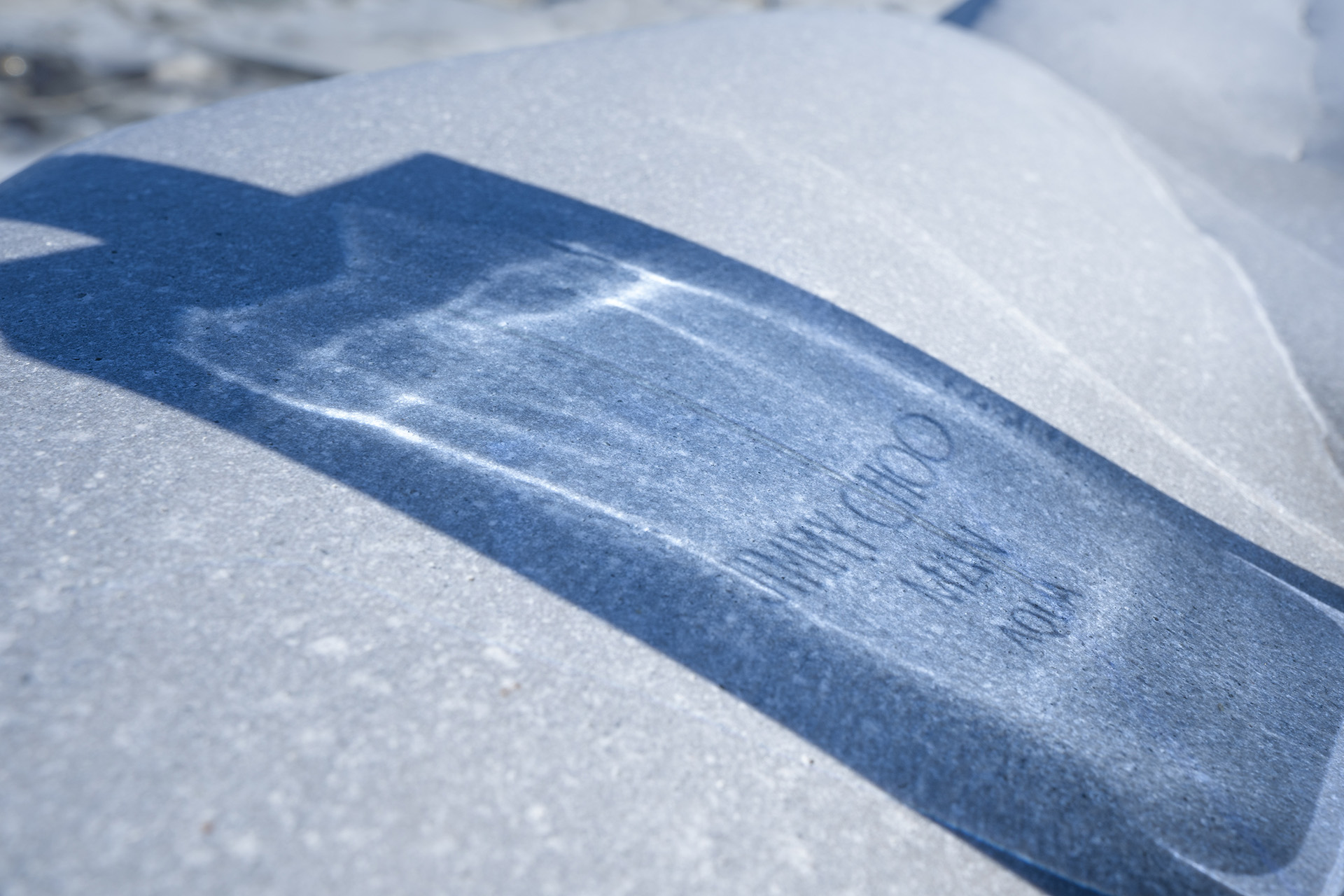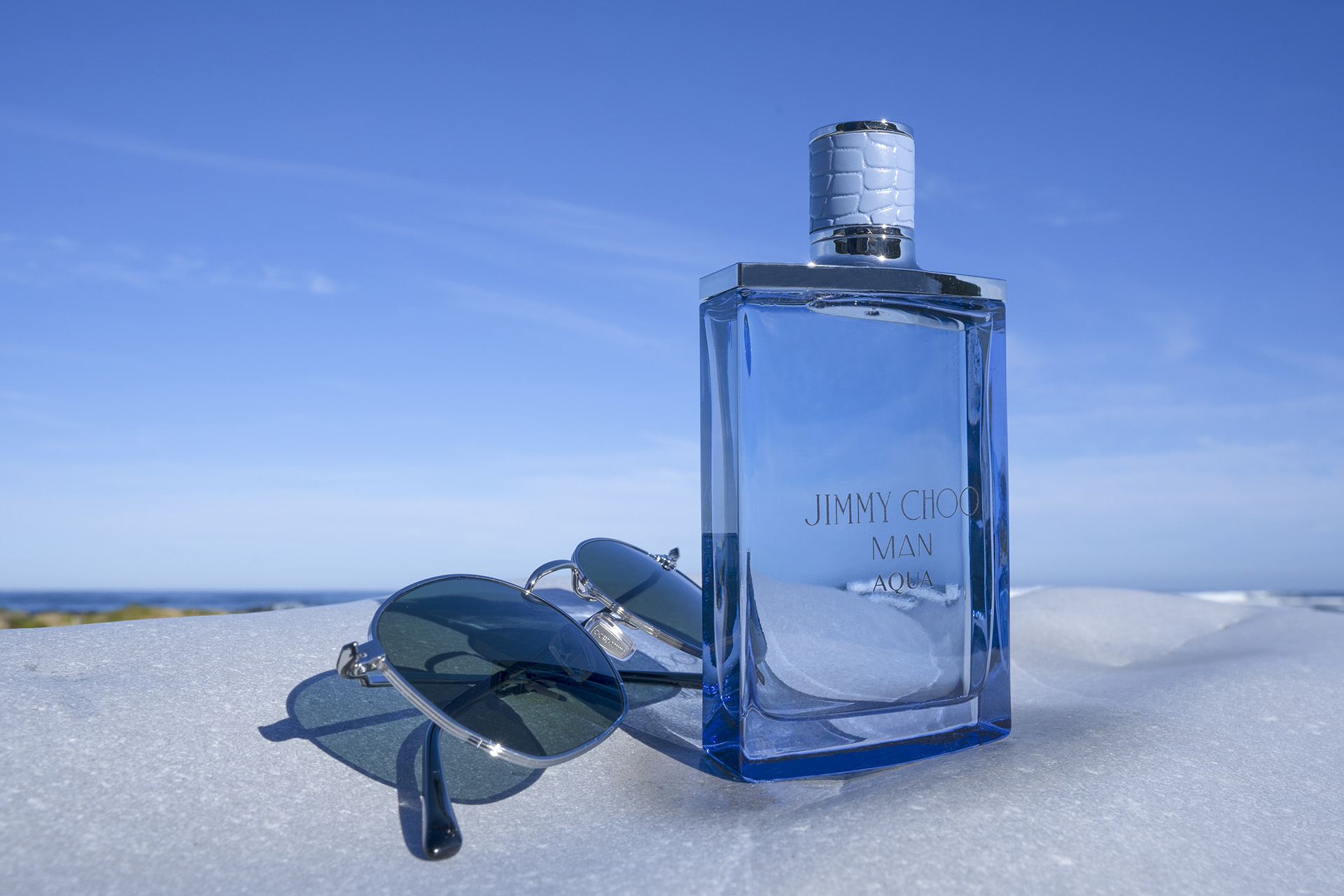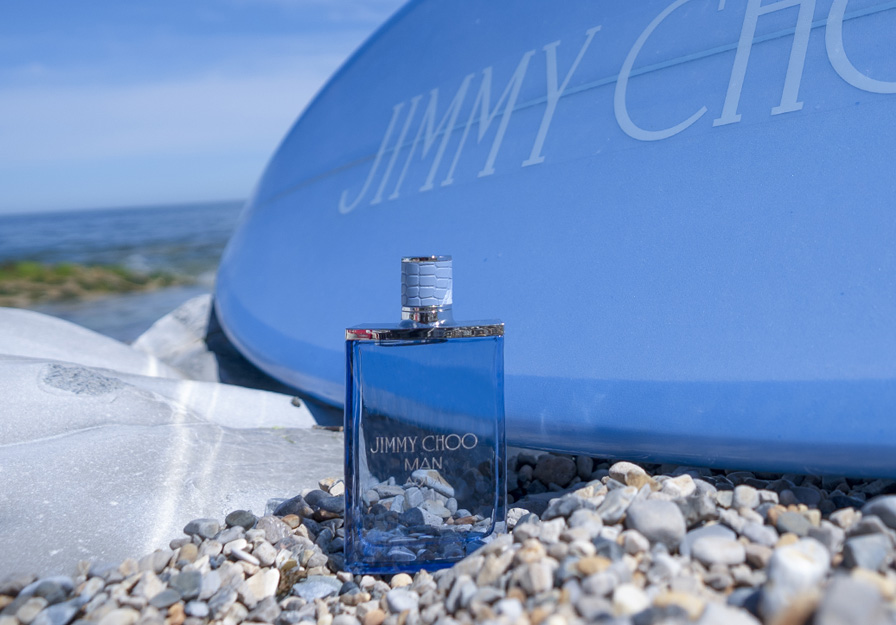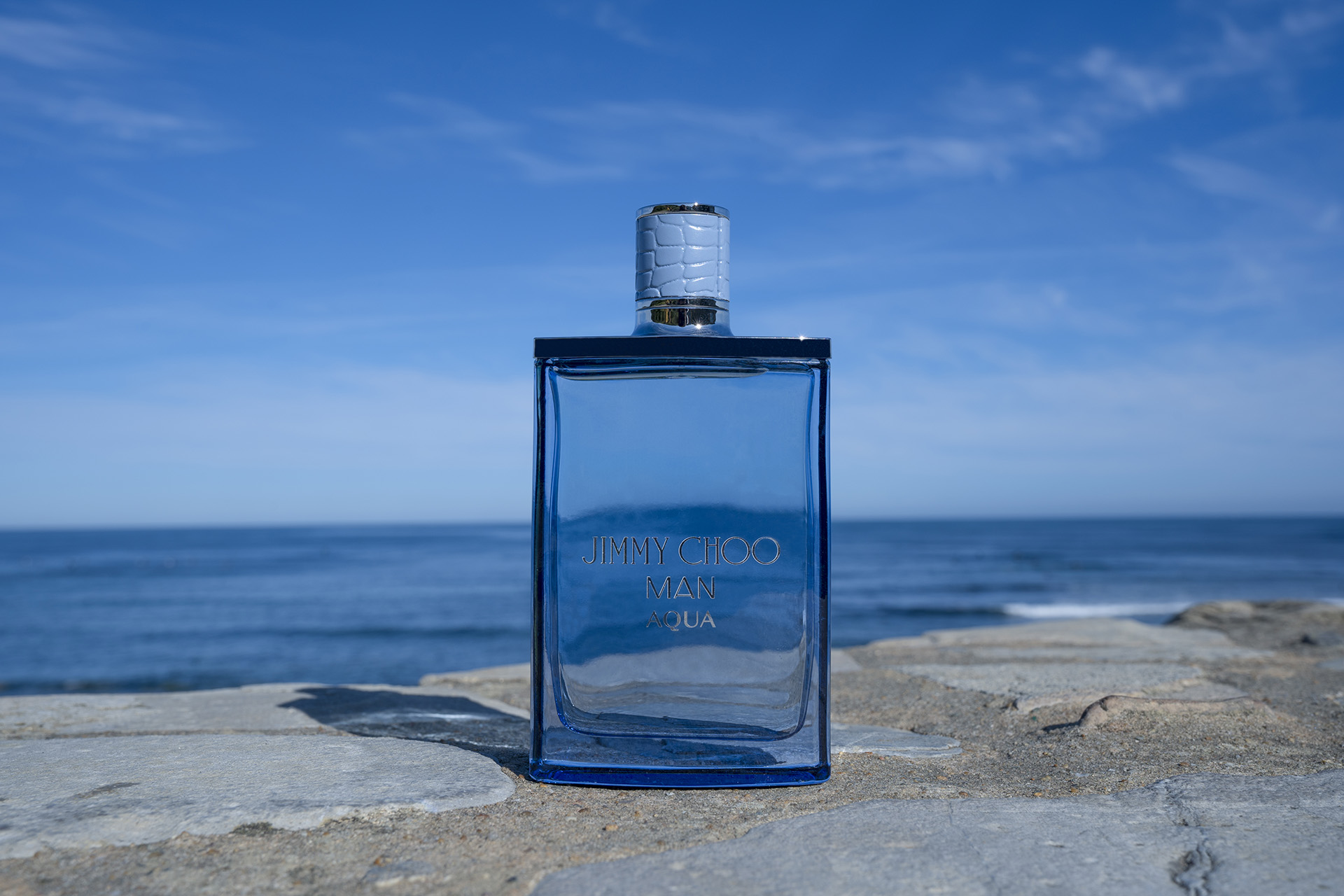 jimmy-choo-man-aqua-bts-4
jimmy-choo-man-aqua-bts-1
jimmy-choo-man-aqua-bts-5
jimmy-choo-man-aqua-bts-2
jimmy-choo-man-aqua-intention
jimmy-choo-man-aqua-bts-3
2022 rhymes with the freshness of cool ocean spray in the Jimmy Choo Man line, which extends its range with a new invigorating fragrance: Jimmy Choo Man Aqua.
Created by the perfumers Paul Guerlain and Julien Rasquinet, this lively Eau de Toilette with marine, woody notes opens with a refreshing wave in which the gentle spice of cardamom mingles with grapefruit. The heart notes combine geranium and clary sage with a marine accord that embodies the uniqueness of this new scent. At the base, a balanced accord of patchouli and amber takes on a marine aspect thanks to an unusual foam note with a hint of salt.
Underscored by an advertising campaign that features the model and passionate surfer, Marlon Teixeira, after a surfing session, the world of Jimmy Choo Man Aqua is also reflected in its immediately recognisable bottle, which takes on the colour of the seashore for the occasion.