Karl Lagerfeld's olfactory memories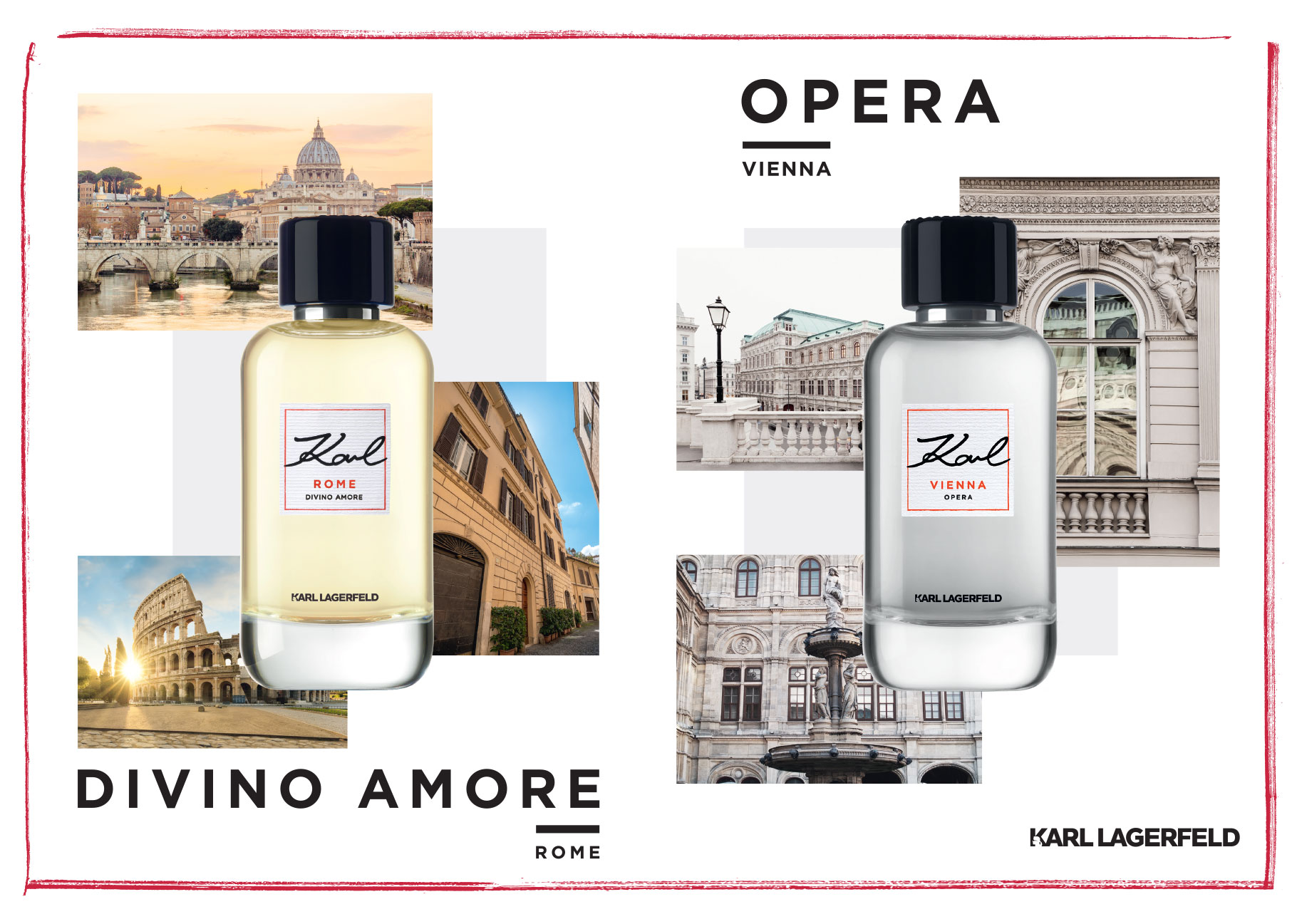 After Paris, New York, Tokyo and Hamburg, with two new fragrances, Karl Lagerfeld invites us to discover two more cities that have marked the life of the couturier: Rome and Vienna.
Rome and Vienna each have a place in the personal history of the fashion designer, inspiring him and influencing his work.
From 1980 to 1983, Karl Lagerfeld studied drawing at the University of Applied Arts in Vienna, nourishing his profound love of painting.
But it was in Rome that he lived for part of the year for almost half a century, fascinated by the architecture and mythology of the ancient city.
The fashion designer has used his extraordinary creative heritage to create the perfumes, Rome – Divino Amore and Vienna – Opera, based on his memories.
One is a fruity, amber-scented, floral fragrance that evokes the heat and opulence of the Mediterranean in which we rediscover its white flowers, a juicy orange and a hint of warm woods such as sandalwood and amber.
The other is a mossy scent with invigorating accents designed to celebrate the capital of artists and intellectuals. A staple of the masculine wardrobe, based on a comforting harmony of fern, cedar and sandalwood, pepped up with spicy grapefruit, which provides the perfume with an irresistible fresh twist.
In their bottles, which look like apothecary jars, an object whose minimalism Karl Lagerfeld admires, these two perfumes invoke the immutable of life, even in the past: memory.