Rochas Fall/Winter 2020:
ultra feminity, heritage, timeless wardrobe.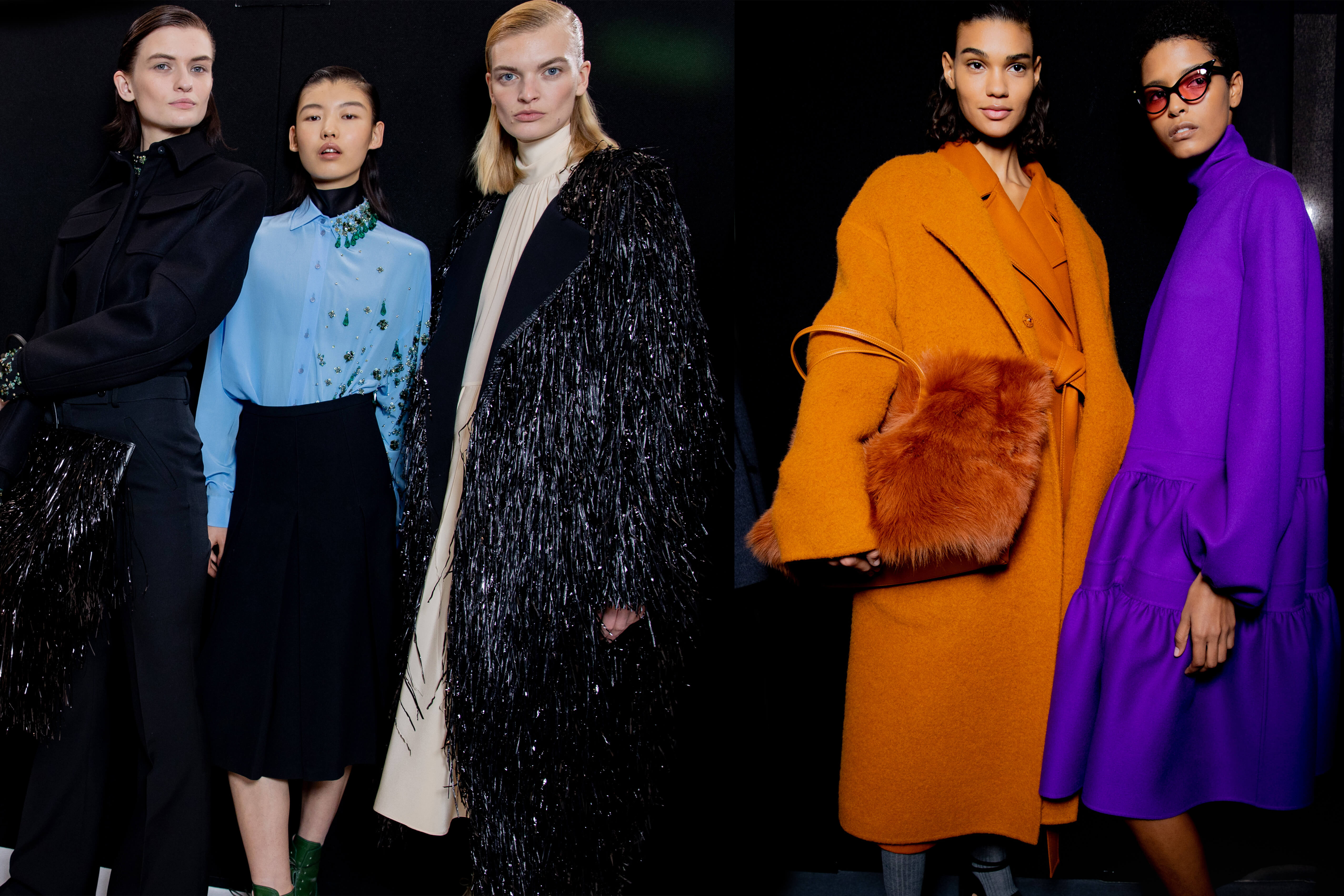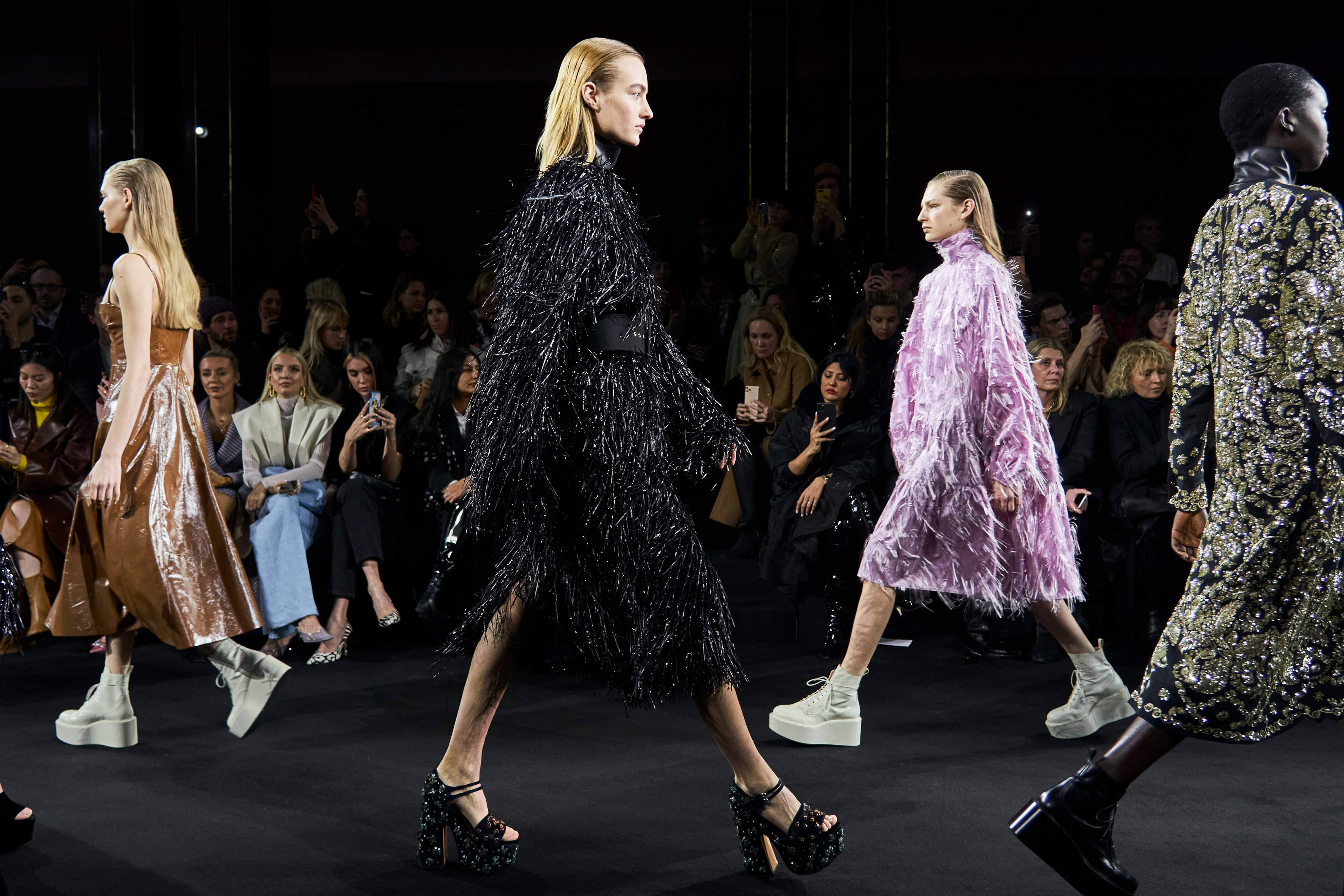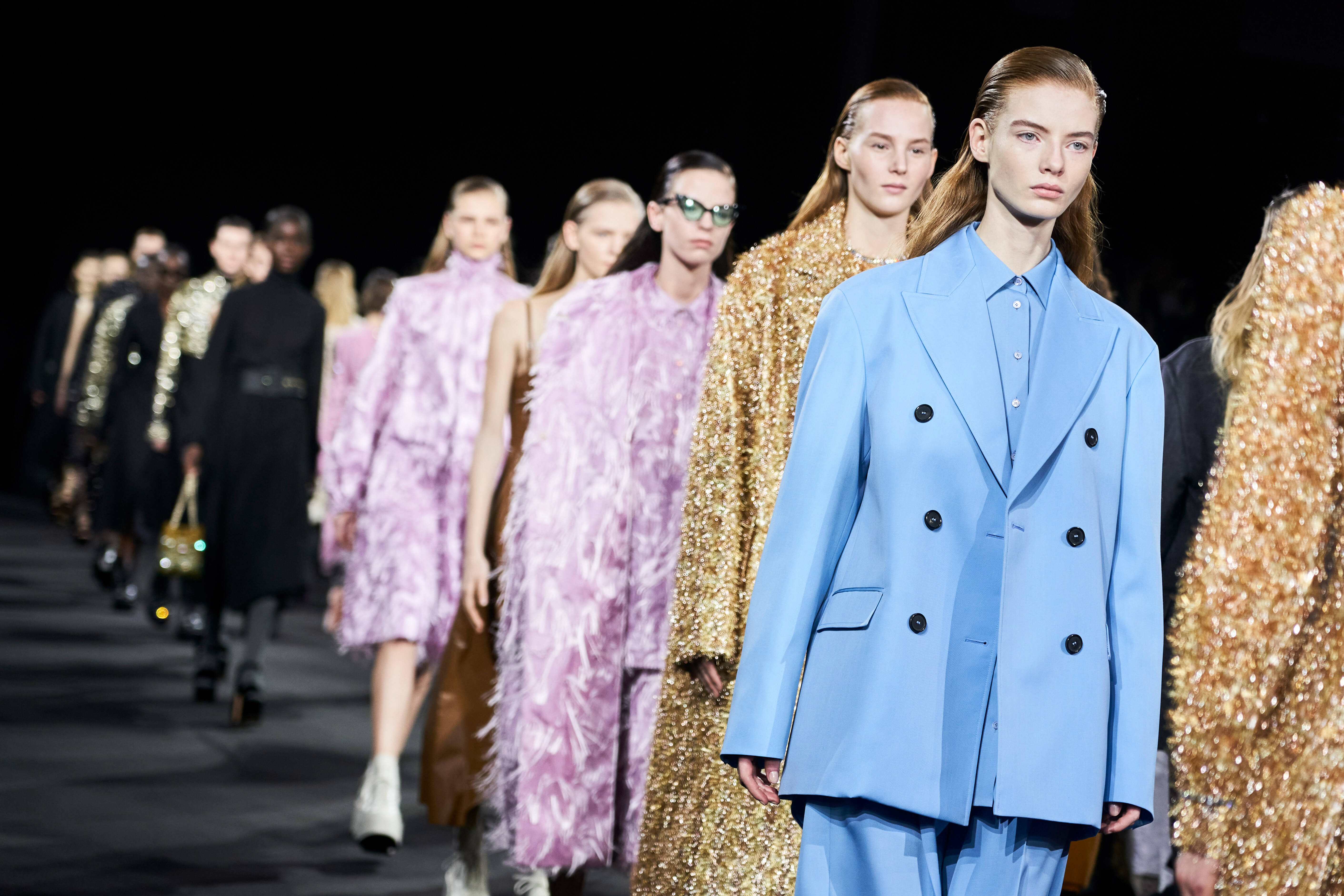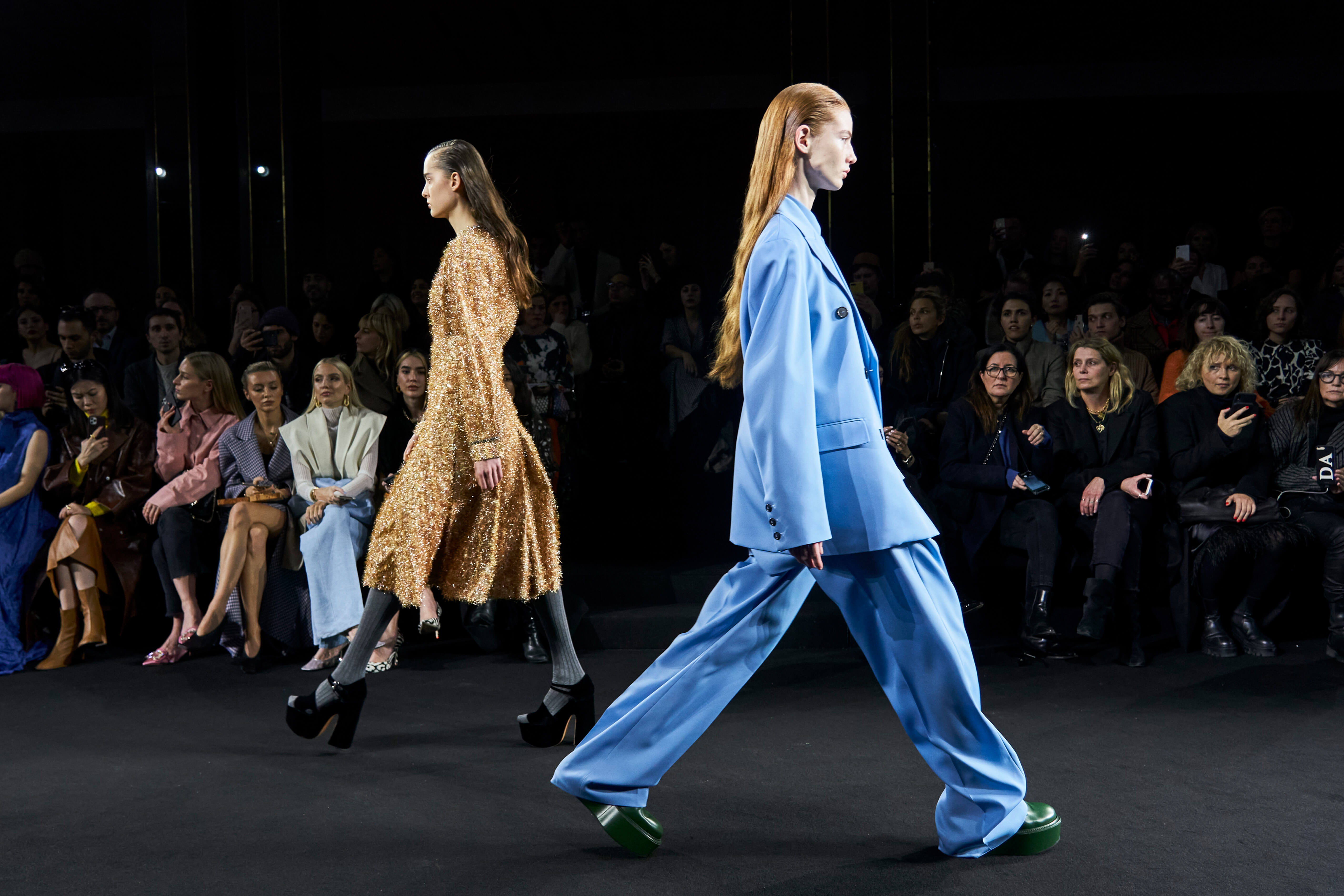 For his last collection for Rochas, Alessandro dell'Acqua pulls out some of his most significant pieces from the archives of the House, mixing them in the fall-winter 2020 show.
"Fashion lasts for years and seasons, instead of a throwaway wardrobe" said the Creative Director. That's how we rediscover a shirt with golden embroideries, a fringed glitter skirt, a brocade dress, a pair of bat sunglasses inspired by Helene Rochas, and his signature platform sandals.
We can feel the tension between masculine and feminine wardrobe: a wool boy shirt is mixed up with a patent leather pleated skirt light as a glove. Ranger boots clash with lurex overcoats and dresses. Coats with cocooning volumes get structured with XXL belts. The use of bold fabrics brings surprise and novelty as fringes in acetate, cotton crafted as feather, lurex and shearling looking as fur.
The color palette suggests a timeless elegance, shaked by the use of sparkling violet, bright turquoise and encrustations of asymmetrical emerald and jade crystals.
The looks are accessorized with large shopping bags in tinted shearling or small clutches embroidered like jewels that enhance the sophisticated feel of the collection: a timeless elegance.