Mademoiselle Rochas has finally found her alter ego in the olfactory notes of L'Homme Rochas, the latest fragrance from the collection.
Their fairytale-like romance consists of walking through the streets of Paris, lots of tender and playful moments, and watching the sunrise on the zinc rooftops of Paris as time stands still.
Rochas reveals
its new French lover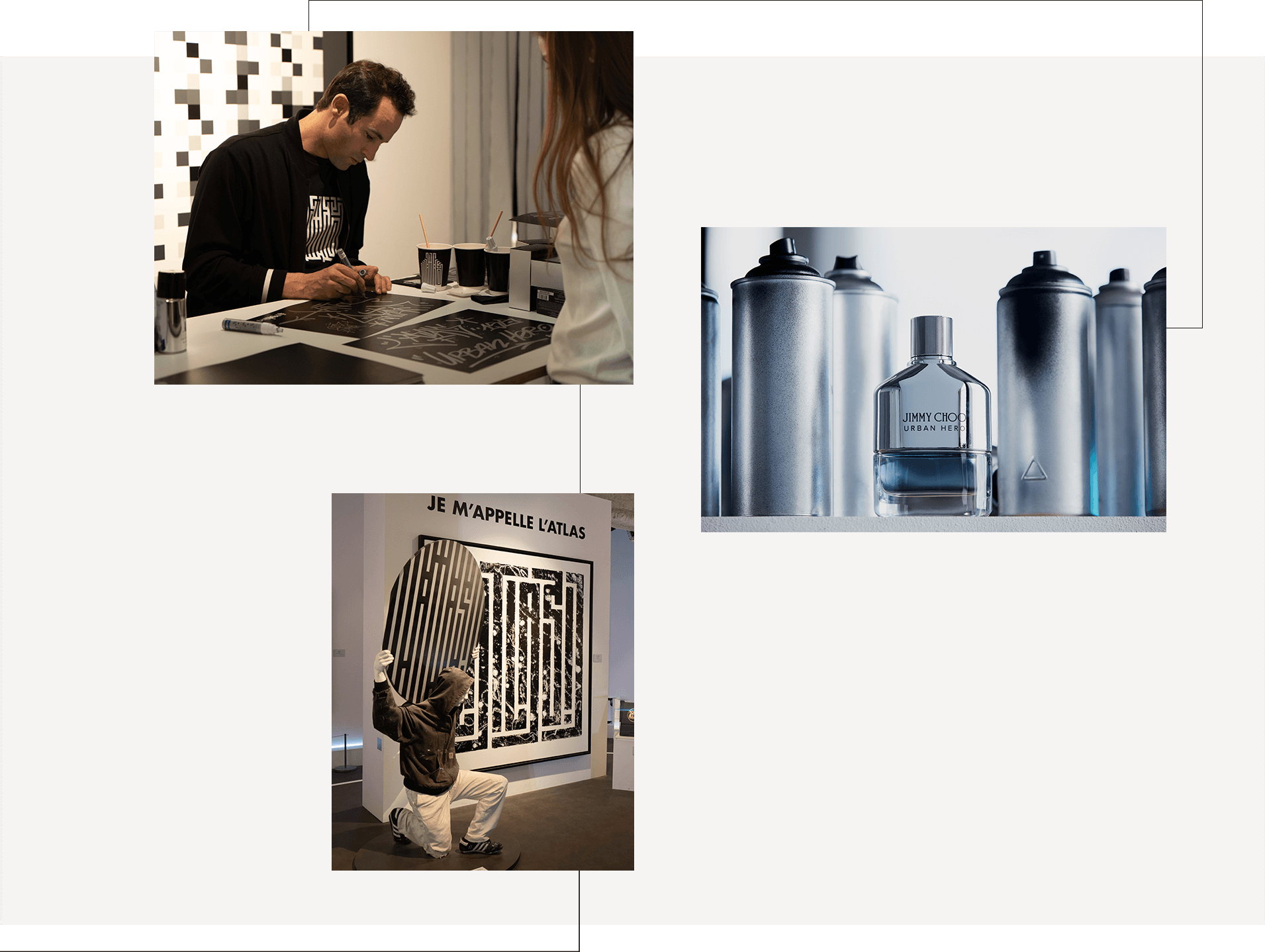 On January 9 at Paris's Musée en Herbe, we revealed our new men's fragrance to journalists and influencers: Jimmy Choo Urban Hero .
The fragrance's muse, Jules Dedet aka L'ATLAS, the famous French street artist, was in attendance to present each of our guests with a personalised signed work after a guided tour of the ongoing exhibition dedicated to him, "Walk the Line with L'ATLAS".
Jimmy Choo Urban Hero,
street art distilled
The loss of a beloved fragrance can sometimes become something of a personal tragedy that is hard to forget.
So many women asked for the return of Byzance, which was discontinued in the 80s, that their wish was granted – or almost.
Byzance
the return of an icon