Moonlight Rose, the new olfactory gem brought to you by Van Cleef & Arpels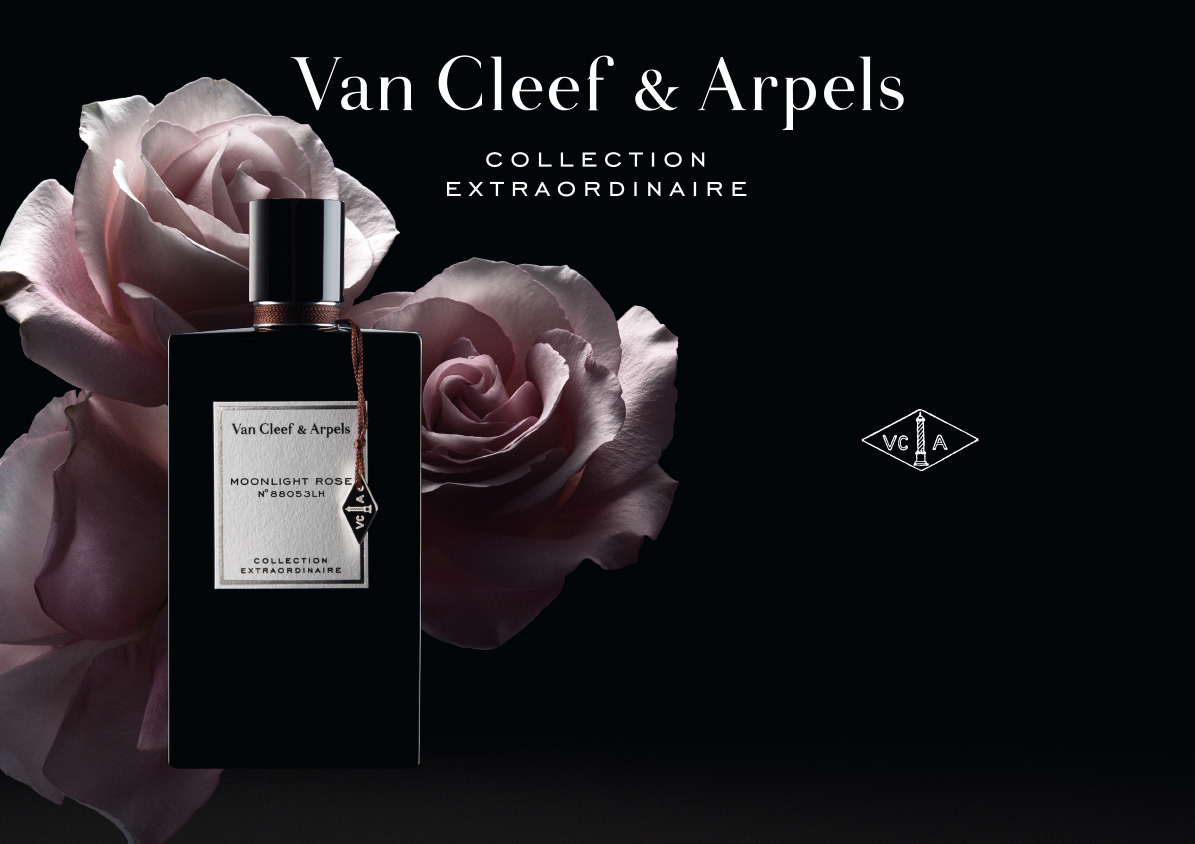 To everyone's delight, the rose, a scent we thought we knew so well, has now been rediscovered with a completely fresh perspective.
In this composition by Fabrice Pellegrin, the fragrance of this emblematic flower unfolds like never before to reveal rich, multi-faceted and intriguing notes.
The freshness of pink berries and geranium essence, with their almost mentholated accents, gives way to the distinctive floral heart of this rose duo with its honeyed, fruity and spicy facets.  The composition's unexpected base notes of tangy raspberry spiked with patchouli and oakmoss add contrast and depth.
Designed to capture a hint of the poetic essence of the moonlit rose, the fragrance bottle is a work of art in itself – just like one of Van Cleef & Arpels' precious jewelry pieces.
Moonlight Rose creates a truly intimate experience in an unforgettable tribute to the beauty, femininity and charm of the night.