Uncomplicated abundance in a limited edition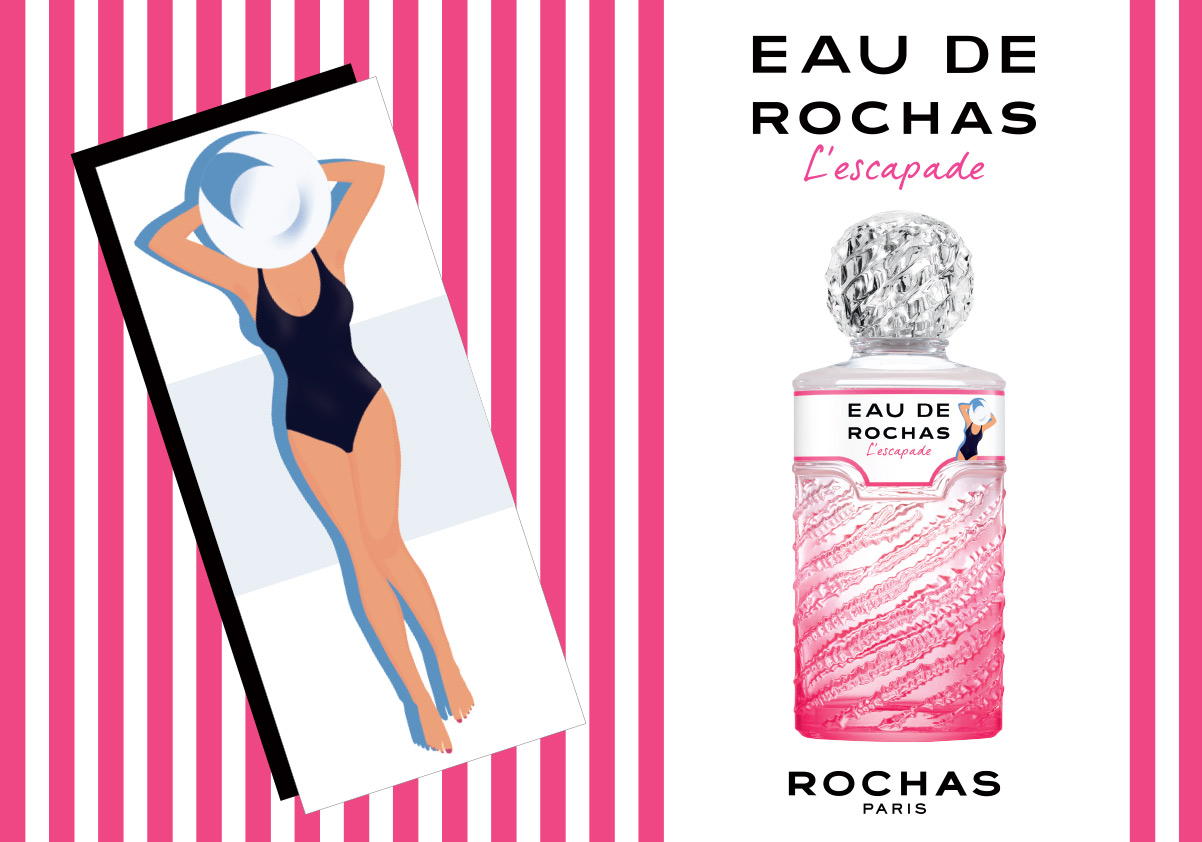 Since its launch in the 1970s, Eau de Rochas, with its woody chypre floral scent, considered to be the first legendary Cologne for women, has become a legendary fragrance in the French perfume industry.
Now, in 2022, Eau de Rochas l'Escapade, a new limited edition Eau de Toilette, is continuing the story that began over five decades ago.
Echoing the freshness of the first Eau, the citrus fruits immediately give a lift. But then the newcomer reveals her own personality with her first light and joyful notes of mango and lychee. Then accents of orange blossom petals, peony, white cedar, ambroxan and tangy raspberry combine to give this fragrance, created by Sidonie Lancesseur, its summery feel.
And for this fresh, new and elegant limited edition, the original Eau de Rochas bottle, symbolising a wave rippling gently over a rock, is specially adorned with a pretty pink, adding an extra, light-hearted touch.