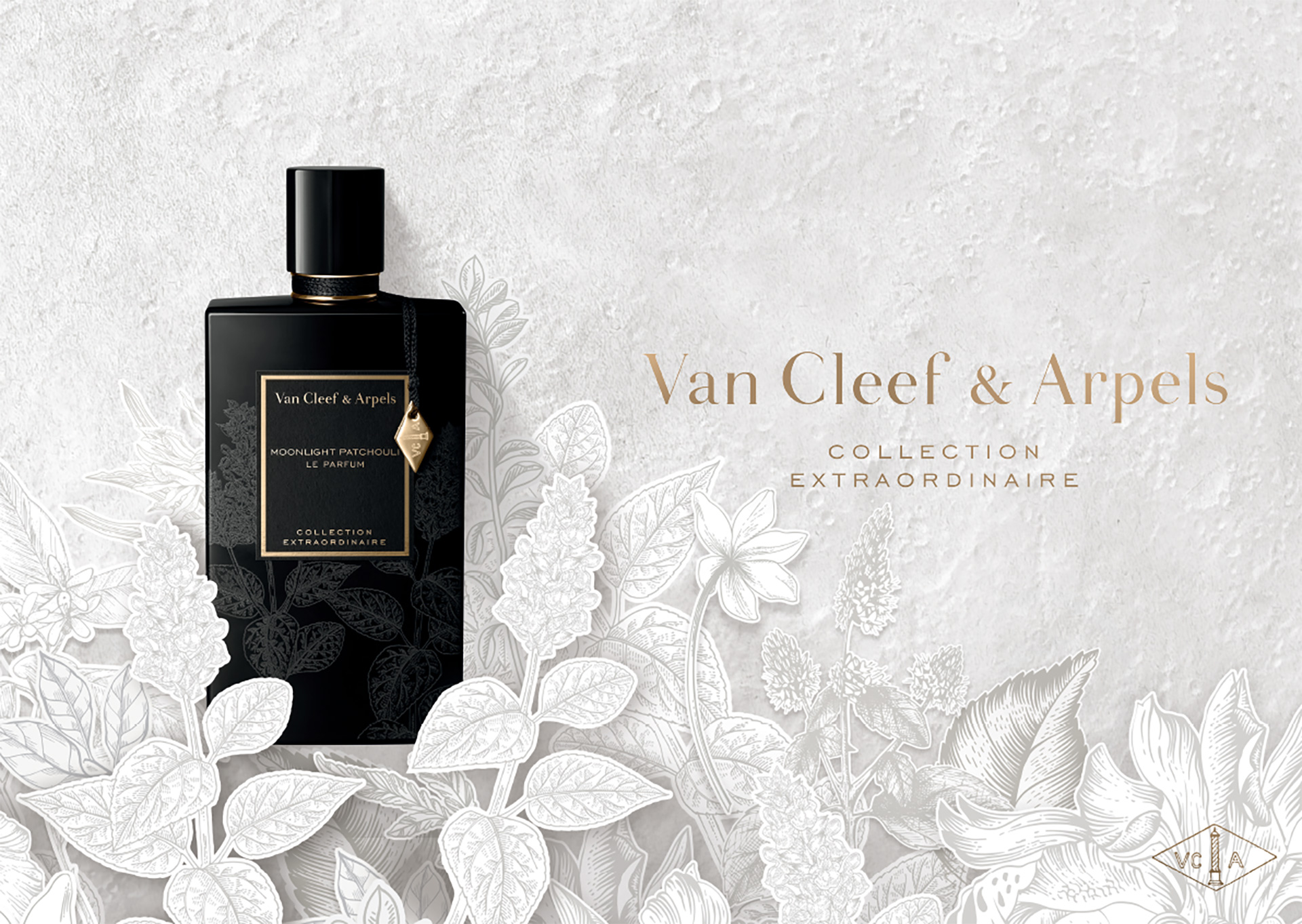 In 2016, Maison Van Cleef & Arpels launched their Moonlight Patchouli Eau de Parfum: a unique, complex chypre that has since become one of the most iconic fragrances in their Collection Extraordinaire.
They are now offering their precious essence in a new and entrancing composition, where the distinctive chypre signature is heightened by a powerful rose heart.
The perfumer Sonia Constant, who orchestrated the original creation, tells us that she has always wanted to accentuate patchouli and allow it to resonate fully with other equally exceptional ingredients.
This desire has given rise to a fragrance with refreshing top notes combining bergamot essence and spices. At the heart, it features an assertive floral note. And in the background, patchouli and amber bring warmth and depth, underlined by a slightly fruity suede base note.
An original inspiration which goes far beyond the perfume since the bottle and its packaging have been redesigned with a floral, poetic twist to mark the occasion.